Skype backers invest £20m in MetaPack
Online delivery firm MetaPack has just received £20m of funding from Index Ventures - early investors of Skype and Betfair.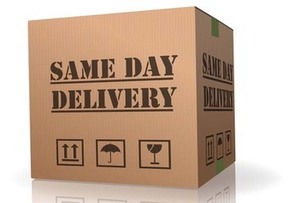 When the investors behind Skype and Betfair pat you on the back and hand you £20m to build your business, you can be sure you're onto a good thing.
MetaPack was founded by ex-McKinsey-ite Patrick Wall in 1999 to manage online deliveries for the likes of Marks & Spencer, John Lewis and ASOS, connecting parcel shippers to carriers, drop-off, collection and return services.

The business caught the eye of former Tesco boss Sir Terry Leahy in 2011: he invested £2m of his own money and sits on the board alongside chairman Bob Willett of Best Buy fame.

Now Farringdon-based MetaPack has received an extra funding boost – to the tune of £20m – from Index Ventures, the venture capital house behind Skype, Last.fm, ASOS, MySQL and Betfair.

It plans to use the funds to expand across Europe, the US and Asia, and help retailers take a swing at Amazon (or, in Wall's words, "stay ahead of the Amazon proposition") by taking a bite out of the online giant's market.

Granted, it's an audacious goal but, with Index on its side (and yet another new board member: Index partner and former chief executive of Yahoo! Europe Dominique Vidal), MetaPack will be able to flex its muscles.

MetaPack wants to be the PayPal of deliveries. As Vidal explains: "MetaPack has changed the face of online logistics. They bring to delivery what payment service providers brought to the payment market: choice for the customer and the merchant."

The business, which employs 100 people, has seen average annual sales growth of 60% over the past four years. Its software has been used to deliver 74 million parcels so far this year. By the end of 2013 (after the Christmas frenzy), it expects that to jump to 130 million.
Watch out, Amazon.