Skype: a typical eBay error?
EBay's recent experiences with Skype must be familiar to many of the auction site's own users – the dawning realisation that something they've bought in a flurry of excitement was actually a complete waste of money.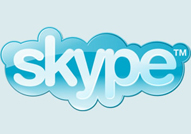 The online auction firm has written down the value of Skype, the internet telephone service that it bought two years ago, by a whopping $900m, and is setting aside $530m to settle future obligations to some Skype shareholders. That comes to charges of $1.43bn against the purchase, for which eBay forked out $2.6bn. Ouch.

The thinking behind Skype is essentially sound: enabling customers to make free calls via the internet to other Skype users, or cheaper calls to landlines or mobiles. Indeed, the system has quite the dedicated following. So what's the problem? Skype generated only $90m in revenue in the three months to the end of June. There have been problems with outages, with the system offline for 24 hours at a time, and the small matter of impossibly crackling lines and time delays.

Many doubters will have seen eBay's backtracking as inevitable, typical of the clamour over web 2.0. Companies have rushed in and splashed out on fledgling services, only to find their performance failing to reward the investment. But nay-sayers would be wise to keep an eye on Google's purchase of YouTube. The video-sharing site cost £1.65bn last November, a huge price tag for a service that had no obvious means of generating cash. Google then introduced banner ads, and last month video ads, to increase its revenues, and it's looking like a wise investment.
There is, however, a big difference between YouTube and the current version of Skype: YouTube works. For its part, Skype is working with a mobile provider to develop a mobile version of the Skype system. The flaw in that plan? Its chosen mobile partner is 3, a company that is itself hardly renowned for reliability.