Skyscanner is the UK's latest 'unicorn'
The travel search engine's latest funding round reportedly valued it at $1.6bn.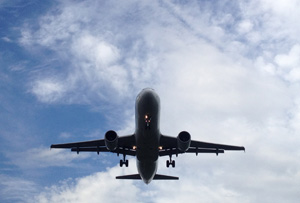 All things considered, the UK's tech scene is probably feeling cautiously optimistic at the moment. Last week it emerged that investors had ploughed $3.65bn (£2.5bn) into private UK tech firms in 2015.
It certainly seems the hallowed 'unicorn' $1bn valuation that many high-growth companies lust after is much more attainable now: the UK has produced nearly 20 unicorns since 2000 according to GP Bullhound. Today the latest member to join that no-longer-so-exclusive club is travel search engine Skyscanner.
Five new partners (Artemis, Baillie Gifford, Khazanah Nasional Berhad, Vitruvian Partrtners and Yahoo! Japan) have invested £128m between them. Sources told the Financial Times the investment values the Edinburgh-based travel business at $1.6bn, twice its reported valuation in 2013.