Slashing business rates won't 'save' the British high street
Even drastic measures like Rochdale's 80% rate cut for new businesses can't stem the tide of change.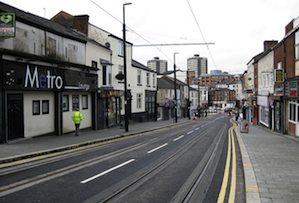 Rochdale town council is set to approve a drastic new business rates cut to try to fill the yawning gaps on its high street today. But while the measures, and those like it, might bring some new businesses to town centres, the simple truth about Britain's high street is that a lot of what's gone just isn't coming back.
New businesses filling empty shops will get their business rates bill slashed by 80% for their first year and 50% in the second. The tax is set centrally, but Rochdale Council has earmarked £100,000 to pay the Government on small businesses' behalf.
The measure would cover 23 empty units in the Lancashire town's centre, where the vacancy rate is 22.7%. Nationally, it was 13.3% in November, according to the Local Data Company.