Slowing house price growth won't last unless supply is fixed
House prices grew just 0.1% in October, but the Government's starter homes scheme will only pump up the market again.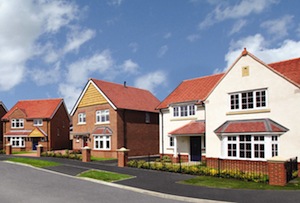 The Office for National Statistics confirmed what we all suspected today: the housing market is cooling off with the weather, as the over the top price growth from earlier this year gets a tad more sensible.

House prices grew 10.4% in the year to October, spurred on by - you guessed it - inflation of 17.2% in London and 11.9% in the south east. Excluding those runaway regions, prices increased 6.7%.

Annual house price growth, year to October 2014. Source: ONS
The top line figure still sounds like a lot, but it was down from 12.1% in September, while the capital's annual growth was 18.8% that month.


Annual house price growth. Source: ONS
Indeed, the average property price ticked up just 0.1% in October, as also recorded by the Land Registry's data. And it could even be falling now – Rightmove found asking prices of houses sold through its site dropped 3.3% in December, while the ONS figures also show the average price fell from £273,000 to £271,000 in October on a non-seasonally adjusted basis.