Smart Finance: How to do more with less
How to do more with less is a challenge that businesses of all sizes are familiar with in the current climate of weak consumer confidence and ever-tightening budgets.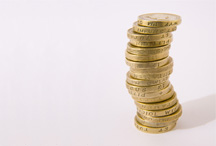 Expanding the business whilst cutting back on costs is a difficult juggling act – and it's up to the Chief Financial Officer to find a way to do both. At the same time, the CFO's role is changing.
It is becoming a lot more strategic but also more technological, as mobile and online developments continue to present new challenges. In association with Barclaycard, MT has developed the Smart Finance Series.