---
This hub contains advertising content from American Express®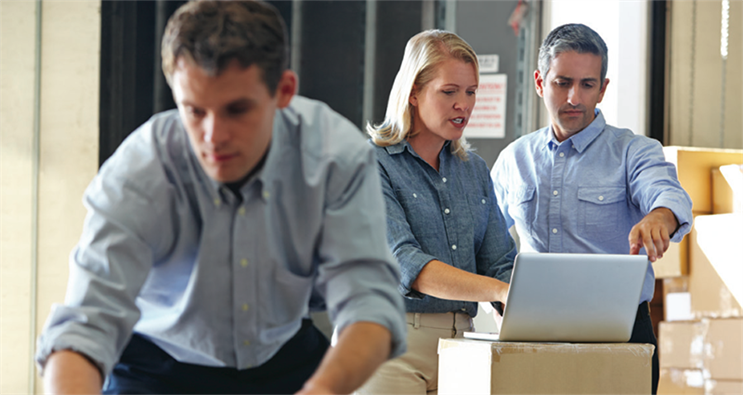 How to manage your finances
8 Top tips
1. Take time to find the best finance partner for your firm
'At every stage, think about who you should be talking to, getting advice from, using as a sounding board,' says Marion Bernard, head of strategic investment at the Business Growth Fund. 'It's about building a relationship over a number of years, before the formal transaction part, which should take a couple of months.
2. Consider using a card to pay suppliers
With American Express Small Business Cards, for instance, you could get up to 54 calendar days1 deferred payment on purchases, while your supplier could receive payment within three working days. As an extra perk you earn Membership Rewards points on purchases2 that can be spent on items like flights, hotels and office essentials.
3. Take a long-term view
This tip comes from Bulldog co-founder Simon Duffy, who raised £1.2m at a seed equity round for his men's skincare business. 'That really empowered us to make the right decisions for Bulldog over the long term, rather than panic about keeping the lights turned on. Doing a good fundraise straight away gave us the flexibility to think and plan further ahead.'
4. Raise more finance than you need
'Unexpected things will crop up and you don't know what you don't know,' says serial entrepreneur Ed Relf. 'You will always require more capital than you thought. Hiring great people or acquiring users costs you a lot of money, but those people can revolutionise your business – so don't allow lack of finance to constrain you.
5. Consider a web-based expense management solution
This makes things easier and can be integrated into your existing payment processes. It gives you complete control over when you pay approved invoices; extended payment periods for you and accelerated payment for your suppliers. Turn your payables process into a competitive advantage.
6. Practise your pitch
Stuart Sunderland, who raised £1.1m for his firm City Pantry, says you should do at least five trial runs with people that you don't want to raise money from. 'Never take the biggest meeting first,' he adds. Justin Basini, CEO of ClearScore, which raised £10m in its first funding round, says, 'Be able to reduce your proposition down to one sentence.'
7. Try using business angels
They'll provide capital in exchange for convertible debt or ownership equity. Dragons' Den may have given you the notion that you access this life-changing funding by virtue of an 'elevator pitch' to a wealthy investor. Angel investors will do a lot more due diligence, and they can be a useful source of knowledge and contacts.
8. Make your working capital work for you
Companies tend to look outside for sources of funding. However, working capital is recognised as one of the lowest cost sources of capital. When unlocked it can be a legitimate source of funding for growth. A recent report by PWC on working capital highlights that £28bn* in the UK could be freed up for growth.
1The maximum amount of time for deferred payment on purchases is 54 calendar days and is obtained only if you spend on the first day of the new statement period and repay the balance in full on the due date.
2Membership Rewards points are earned on virtually every full £1 spent on goods and services, per transaction. Exclusions apply. Visit membershiprewards.co.uk/terms for full Membership Rewards terms and conditions.
*2016 Annual Global Working Capital Opportunity study
American Express Services Europe Limited has its registered office at Belgrave House, 76 Buckingham Palace Road, London, SW1W 9AX, United Kingdom. It is registered in England and Wales with Company Number 1833139 and authorised and regulated by the Financial Conduct Authority.