SMEs changing course in rough seas
The recession has forced many SME owners' hands, with the majority diversifying to stay afloat.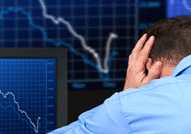 Or so says insurer Aviva, which polled 500 SME owners and found that 56% had consciously taken steps towards diversification - including targeting new customers, launching new products, and trading for longer hours.
Many SMEs are also thinking up new ways to use what they already have. Hence restaurants are hosting weddings, and farms converting to zoos. Sounds like a good idea, but owners should probably make sure not to stray too far from their core business. It's one thing to run an extra service on the side, but if your local Italian is hosting a wedding, hen night or bingo do every other day, you're probably less likely to want to go there for a quiet meal out. Equally the new zoo won't quite have that wow factor if it boasts just a pig, a couple of ducks and a handful of PETA protestors.