'SMEs are the Cinderellas of the business world'
If large companies and governments could only find the 'glass slipper' to work with our nation's innovative and brilliant small businesses, they would really enjoy the ball, says Paul Hague, founder of market research and business intelligence agency B2B International.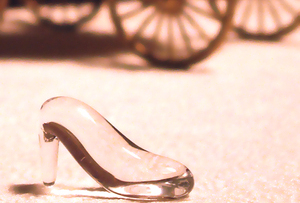 Every day the news brings us more threats of a double dip, a currency crisis, a lending squeeze and another dose of economic pessimism. And where does all this bad news come from? It comes from big businesses. At the first hint of an economic squeeze, the large corporates cancel business travel, delay their push into new territories, and begin squeezing all the costs for what they're worth. The government and the media pick up these loud noises and they feed them to us.
However, below the radar screen and unseen to the media and governments are millions and millions of small companies that carry on as always. A recent survey by B2B International of thousands of small businesses across 10 countries shows that 90% will carry on unscathed and untouched by the vagaries of big business.
Small companies, those employing less than 50 people, account for over 99% of all businesses in any country. They are run by people who know their trade. Most of them have been in existence for more than 10 years compared to the job hoppers in large companies who switch positions like musical chairs. The owners of small businesses have seen the good times and bad times and they know how to deal with them.