SMEs owed £33.6bn in late payments
New research by payment company Bacs shows that SMEs are owed an average of £39,000 each, up 10% on last year, the highest since records began in 2007.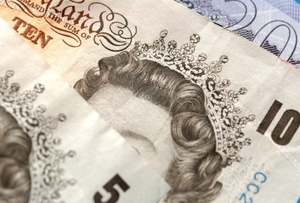 Cash is king, the old saying goes, and yet UK-based small businesses are currently forced to make do with the court jester, waiting up to two months to get paid. The hardest hit sector is retail and distribution which is owed nearly half the late payment debt: £16.6bn.
The Bacs report makes for grim reading. Half of all British SMEs – that's around 861,000 firms - are currently experiencing late payments. The worst offenders are large companies, responsible for a whopping 48% of SME late payment debt (up from 33% in the previous quarter). Public/private companies are the second worst payers, behind 20% of late payments.
In contrast, Government and not-for-profit organisations are among the promptest payers: just 9% of SMEs have experienced overdue payments from these guys in the last quarter. It seems that the Government's recent drive to reduce payment times from Whitehall was a success. Now it just needs to force other businesses into line.