SMEs shun school system
A survey of micro-businesses suggests school-leavers and graduates don't have the right skills for business. So those A* grades at A-Level might have been a waste of time...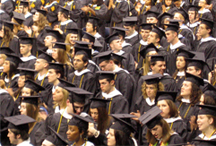 In the latest unemployment figures from the Office for National Statistics, one factor in particular stood out: the number of 16-24-year-olds who don't have jobs, which rose to almost one in five during the second quarter of the year. Could the UK's education system be at fault? A survey by the British Chambers of Commerce certainly suggests as much: apparently, while 55% of micro-firms (those with fewer than 10 employees) want to increase their head-count over the next four years find it hard to find the right people for the jobs. Doesn't give much hope to those opening their A-Level results today, does it?
Schools are given short shrift by the survey's 2,000 respondents: 47% said they'd be 'fairly or very' nervous about whether a school-leaver with A-Levels (or the equivalent) would have the right skills for their business (although 22% said they'd be 'confident', so it's not all bad). And there's more evidence that stumping up £9,000 for a degree might not be worth it: apparently, only a third said they'd be 'fairly or very' confident about the skills set of a recent graduate.
Admittedly, there are a couple of mitigating factors here: micro-businesses are, on the whole, less likely to employ people fresh out of school or college, largely because businesses with a skeleton staff need people with a bit of experience. After all, there are some skills you can't develop unless you've spent a certain period of time working (not least the delicate art of office politicking) – which makes larger companies better adapted to employ reams of wet-behind-the-ears graduates.