Smoke & Mirrors: Getting to grips with big data
After Smokehouse's social media image takes a battering, its new digital fairy godmother steps in with a cunning ruse to silence criticism.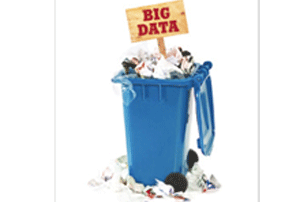 Monday
Big Data. I always thought that referred to our fat finance director, Peter Barnsworth. But no. Apparently, it means releasing value from the mountain of information every interaction with the customer generates. I suppose it's the first world equivalent of little kids picking through rubbish tips in the third world.
What's really worrying is that it means CMOs talking to CIOs and that's got to be a disaster. It's like the US talking to Iran - amazing but still incredibly dangerous. Fortunately, in Linton Spivey we have the world's most obtuse and backward-looking CEO, who thinks a social platform is Guildford Station on a Friday night.
Tuesday
Caught the CIO and CMO talking in the car park. It's OK for them to say hello in the boardroom once in a while but casual chats between marketing and IT in car parks contravenes something very deep in the corporate psyche.