Smoke & Mirrors: The great erectile desk debate
The comms chief stands up for the right to sit down when new adjustable desks arrive at Smokehouse.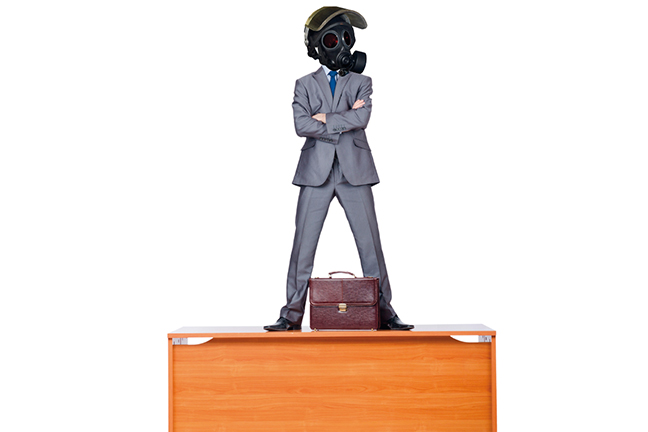 Monday
Every once in a while our bewigged chief exec Lynton Spivey comes up with an idea so brilliant that for a fleeting moment his incredibly jammy share option package and hangar-like corner office all seem worthwhile.
He wants to get rid of our outdated, outmoded, legacy desks and replace them with state-of-the-art, bleeding-edge, disruptive desks that go up and down. This has the enormous benefit of allowing everyone to work standing up, which has been proven by independent scientists, no doubt standing up in their own laboratories, to increase mindfulness, alertness and general productivity.
When I read this memo from Spivey, I almost couldn't bear to finish the letter in case he'd also taken away our chairs. Believe me that's something I wouldn't stand for.