Smoke & Mirrors: Panama envy
The Smokehouse boss is at a CEO conference, and he's desperate to become a member of the offshore tax haven club.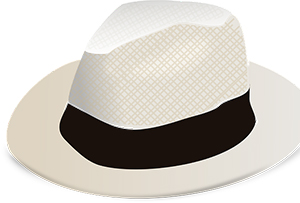 MONDAY
Strictly between us the guiding principle of corporate communications is that in every truth there is a little lie and in every lie there is a little truth. I think Confucius may have said that, but if he said everything he was supposed to have said, the guy never would have shut up. We have a similar approach to transparency here at Smokehouse. Our bewigged CEO Lynton Spivey views the whole issue of corporate transparency in the same way he views the tinted glass on his Range Rover. It's fine for us to see out as long as no one can see in. Corporate communications is a dark art and one which CEOs should never practise alone.
TUESDAY
Which is why this week fills me with fear. There is an annual CEO conference very cleverly called C-View. It's where CEOs of all shapes and sizes (white men) get together in some five-star schloss with no journalists, no board members and definitely no comms directors. Of course, I can't just let him go to one of these things with only his wig for protection. It's exactly that kind of willy-waving environment where CEOs decide on catastrophic Mergers and Acquisitions just because they didn't get the pudding they ordered. By an incredible stroke of luck, my daughter Elsa is doing work experience at the hotel, ferrying in the coffee, the lime cordial and the Fox's Glacier Fruits, which the hotel industry in their wisdom have decreed are essential to doing business.
WEDNESDAY
Elsa called me to say that she'd spent the morning removing the strawberry Fox's Glacier Fruits from the bowls on the table because one of the CEOs didn't like them. All the chief execs then filed in and settled down to a presentation on diversity. She told me the agenda was all presentations that day so I relaxed a little. Spivey has a bad case of executive FOMO (fear of missing out). He can't stand the idea that other CEOs have jammier share options, cooler cars or taller EPAs. Which is why he tends to say ridiculous things. I'd much rather he had FOLACT (fear of looking a complete tool) but sadly he doesn't.