Smoke & Mirrors: Transparency should never be attempted
Quick thinking from our hero, plus the help of a Burmese cat, salvages Smokehouse's reputation after it overdoses on transparency.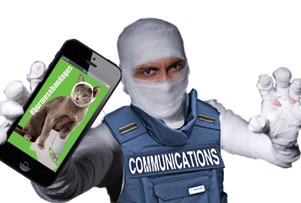 MONDAY
Transparency. I can see right through it. My mother, bless her, had it down to a fine art. Only open the curtains of the room you want the neighbours to see. Rest of the house was a pigsty, obviously. Some idiot in operations (in the interests of transparency, I mean David Eldritch, operations director and wearer of short-sleeved polyester shirts every day of the year, including Christmas party) decided it was a good idea to put details of the Smokehouse supply chain on the web.
Now the public knows that we supply the NHS with surplus bandages from the Burmese Army. Some whining liberal having her sense of humour surgically removed has noticed and is now making a fuss. Rip the bandages off and let her bleed, I say.