What Snapchat's latest hire suggests about its future plans
The photo sharing app, reportedly valued at $12bn, has poached Credit Suisse banker Imran Khan.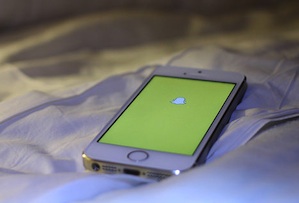 Snapchat is in an odd position. Millions of people around the world have downloaded its app to their phone and many use it on a regular basis, yet its business model remains far from clear.

Fortunately, the big pockets of its remarkably generous investors, which have put more than $100m into the company, give it some room to innovate. Its coffers could also be swelled by a recent rumoured investment round that is expected to value the company at as much as $12bn.

With an eye on its future strategy, today Snapchat announced it had poached Credit Suisse banker Imran Khan, who will become its chief strategy officer. This has fuelled rumours the startup is planning to pivot to focus on financial services as a primary source of income. It has already dipped a toe in to the water with the launch last month of Snapcash, which allows users to transfer money to each other (and aims to 'make payments fun').

It's not hard to imagine people struggling to entrust their bank details to a company whose privacy policies have raised a few eyebrows, but Snapchat has partnered with the payments provider Square to make sure it's all legit. With Khan on board, MT wonders if payments could become a bigger focus of the startup, which has also experimented with small amounts of advertising as a means of income.

Khan's appointment has also set tongues wagging about the possibility of a forthcoming IPO, which would be utterly remarkable given the app was only launched three years ago. He has form in this field, having launched flotations for Groupon, Alibaba and King while at Credit Suisse.

Khan isn't the first 'grown up' business exec recruited by Snapchat's 24-year old founder Evan Spiegel. Last year, Emily White, head of photo app Instagram's operations, joined as chief operating officer, and in September it landed Google comms chief Jill Hazelbaker to head up PR and public affairs.

Whatever he's got planned, it's clear that Spiegel is intent on turning Snapchat into a genuinely influential and successful player in the tech world. For now, turning down that $3bn acquisition offer from Facebook last year doesn't seem so ridiculous anymore.