Snoop Dogg helps Reddit raise $50m so it can drop it like its hot
Reddit has raised funds from the rapper and Valley VCs, but plans to give away 10% of the equity to its users.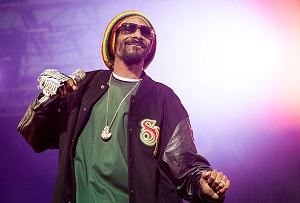 One, two, three and to the four, Snoop Doggy Dogg has invested in a venture capital funding round raising $50m (£31m) for content-sharing site, Reddit. The rapper joined forces with the Silicon Valley elite, including Paypal founder Peter Thiel and Y-Combinator President and original Reddit backer Sam Altman, to raise funds for the site, which allows users to post links and order them based on popularity.
Reddit hopes to use the money to expand its staff of 60, who oversee posts from the sites 115 million unique monthly users.
What makes the deal trippy is the decision by investors to give 10% of the equity raised back to its community of users, in recognition of their central role in the site's success. Reddit boss Yishan Wong announced, in a comment on his own Reddit blog post announcing the investment, that the company is planning to create a virtual 'cryptocurrency', a la Bitcoin, backed by the shares it gives away.