So meta: Crowdcube breaks crowdfunding record by raising money for itself
LAUNCHPAD: The crowdfunding site raised £1.2m in 16 minutes, after Balderton Capital invested £3.8m just last week.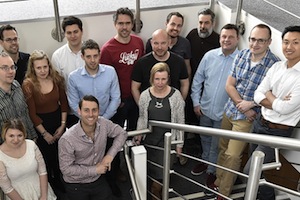 It's all rather neat: Crowdcube, a platform where companies offer up equity to armchair investors, has smashed the world record for the fastest crowdfunded pitch by raising £1.2m in 16 minutes for itself on its own website. It definitely practices what it preaches.

The previous record was set by Cornwall-based Crowdfunder (essentially a British Kickstarter), which raised £500,000 in three hours on Crowdcube back in April. This one hit the ball right out of the park, though, with 141 investors putting in an average of £8,500 in the blink-and-you'll-miss-it funding round.

It's another boost for the alternative financier, which raised £3.8m from venture capitalists Balderton Capital just last week. The total £5m pot will be used to double its staff to 50, expand its head offices in Exeter and open new ones in London and Scotland, the company said in a statement. It's also planning to add new international joint ventures to the rather eclectic seven it already has in Brazil, Sweden, Dubai, Poland, Italy, Spain and New Zealand.

Since its launch in 2011, Crowdcube has helped raise more than £30m for over 130 businesses, taking a 5% cut of successful funding rounds. It also crowdfunded itself twice before, raising £320,000 in 2011 and £1.5m in 2013.

With peer-to-peer business lender Funding Circle raising $65m (£38m) last week too, alternative business finance really is going mainstream. Good thing too, with RBS accused today of being 'willfully obtuse' in front of a parliamentary committee about the way it deals with distressed small business loans.