Social capital - what's the big idea?
The redemption of capitalism from the perils of dog-eat-dog individualism comes from this idea: that we add value to each other, rather than just buying and selling each other's stuff.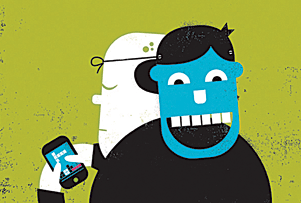 Social capital is said to be 'bonding' - it is how our value is enhanced by the reach and quality of our social networks, the ennoblement that comes from connection, exchange and contribution. Social capital is also said to be 'bridging' - it is what results from the embeddedness of our groups or institutions in wider ecosystems; bringing our 'big society' together into a harmony of village-like mutuality and value creation. This is all well and good until bonding and bridging go in opposite directions. What is good for me and my cabal or a clique might turn out to create a barrier for the integration of the wider social system. Some firms - homespun, communitarian, socially aware (like many family firms) - are awash with social capital. Others struggle to overcome the disengagement, alienation and apathy that stare out daily from the faces of their staff. But the real trouble with this idea is that it is at root an economist's ugly and cynical metaphor - 'capital' stands for 'human quality', just as 'human resources' supplanted 'people' in corpspeak.
- Nigel Nicholson is the professor of organisational behaviour at the London Business School