'Social purpose' critical for next generation of business leaders
Profits are great, say 750 of tomorrow's leaders, but we want to do good while making a pile.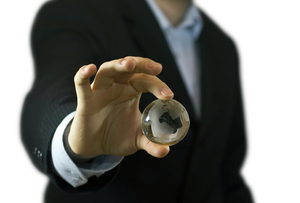 A new report by Sky has shown that idealism is alive in well in the UK's future business leaders. When quizzed about their views on social responsibility and green ethics, 70% stated that sustainability was not only an ethical choice but also created new opportunities for business. And 66% don't think that standards should ever be allowed to slip - not even in a recession.
Of course, these 'future leaders' have yet to experience the rough and tumble of a public offering or AGM scrap. They are all MBA students, graduate trainees or, at most, corporate middle managers. A few may find that their sensibilities start to waver when earnings are down and a crowd of investors are baying for blood. But it is heartening to see that the ideal of a triple bottom line – profit, people, planet – has actually taken root.
In the eyes of these bright, young things, a company's products and services can no longer be separated from its reputation: 69% say that a company's vision and ethics are actually 'essential' in building trust. It's all one big parcel.