Someone makes money out of Greece - Shock! Horror!
One of the world's largest hedge funds has become the only known winner in the Greek financial crisis, netting $500m in a bet that the country wouldn't leave the euro.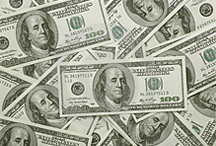 Hedge funds have been having a rough ride in recent years, especially if they've got any exposure to Europe. But bucking the trend is Third Point, a US hedge fund which built up a $1bn position in Greece's government bonds, and then bet that it wouldn't leave the eurozone.
The firm's CEO, billionaire Daniel Loeb, tendered most of the firm's position on Monday this week during a debt buyback deal by Athens, according to the FT.
As a result, his firm has netted a cool half-a-billion dollars in a heartbeat. That's probably enough to keep Greece's schools open for another year, if he's feeling generous...