Sony and Panasonic 'junked' in credit ratings short-circuit
Credit ratings agency Fitch has cut Sony and Panasonic down to 'junk status', and says that reviving their fortunes will require extensive restructuring.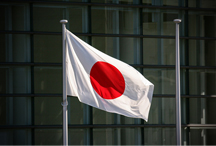 As the Japanese economy continues to struggle, so its entire technology industry seems to implode. Fitch downgraded Sony three notches to BB-, and Panasonic two notches to BB on Thursday. The agency says the downgrades are partly because of 'loss of leadership' in their fields, and also the damaging effect of the strong yen on the price of their products in international markets.
Both firms are having a hard time competing with Korean firm Samsung, which is having a blast with its smartphones and tablets in key overseas regions such as the US. The downgrade only stands to make things worse for the two firms however, as it constitutes an announcement that their debt is no longer considered safe and investment-grade. This means if they need more financing or some kind of investor bailout, they are going to find it much harder to raise the cash.
The news comes just weeks after Panasonic revealed that it is heading for an annual loss of around $10bn (£6.3bn), and also after Sharp had its credit rating moved to junk by Fitch for similar reasons. Sony expects to make a small profit after four years of losses, but it has a lot of ground to make up in the tablet and smartphone markets if it wants to get on an even keel.