Sophie Livingstone: 'I have other identities beyond motherhood'
POWER MUMS: The head of volunteering not-for-profit City Year UK wanted to climb the career ladder before having kids, but wasn't convinced by 'hypno-birthing'.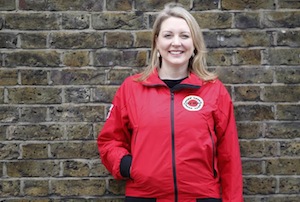 Sophie Livingstone is chief executive of City Year UK and had a baby girl ten months ago. City Year UK is a not-for-profit that recruits 18-25 year olds to volunteer for a year as mentors, role models and tutors in London and Birmingham. Last year its volunteers spent more than 220,000 hours helping more than 10,000 children.
How are you feeling?
Eliza was up twice in the night. I thought she was getting over waking up, but last night was awful. She's dribbling - do you think it's her teeth?
Are you enjoying it?
Oh yes. She's in a lovely phase, crawling and desperate to walk. The more she is turning into a person the more fun she is.