Spanish banks in bail-out shake up
The European Commission has approved plans from the Spanish government to shake up its groaning financial system by getting rid of loans and sacking workers.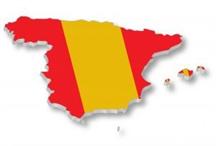 As the fourth-largest economy in Europe, it's important for everyone that Spain does not have a proper meltdown or leave the euro, so the EC has allowed the Spanish government to make some demands of its ailing financial system. Three of the country's biggest banks, Bankia, NCG and Catalunya Banc, must reduce their investments and loans by 60% over the next five years, as well as close half of their branches and lay off thousands of staff to cut costs. These are extreme measures for a series of banks that have been variously on the point of bankruptcy for months.
The point of the plan? Securing bailout money. Part of the deal includes a provision from eurozone bailout funds (mainly from the IMF and ECB) of €32bn to keep the banks afloat. But the money will not be released until these conditions are signed and sealed, because the banks' current exposure and overheads make them too risky for European backup. It probably makes sense to be a bit tougher with the conditions this time, given that European leaders have just had to write off 20% of Greece's debt, admitting that the chunk will never get paid back anyway. Maybe they've learnt a lesson.
The European Competition Commissioner, Joaquin Almunia, said: 'Our objective is to restore the viability of banks receiving aid so that they are able to function without public support in the future.' Oh yes, that point about public support – all four of Spain's biggest banks were nationalised earlier this year after being hit by massive losses on bad loans to homeowners and independent property developers. As part of this latest agreement, the fourth one, Banco de Valencia, will be sold off to privately owned Caixa Bank.