Spanish recession deepens. Greece a riskier investment than Syria.
Spain's recession is worsening, and despite all the efforts of the ECB to soothe the markets, financial directors think Greece is too risky for investment.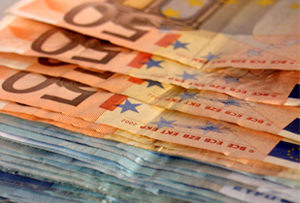 So Spain's economy has contracted by another 0.3% for the third quarter, whilst inflation in the country continues to rise and demand continues to slump. You could be forgiven for thinking that there is no way out of this hell-hole for Spain: the contraction now means that the country has been in its 'double-dip' recession for five consecutive quarters, and unemployment is now running at a fresh high of 25.1%. To add insult to injury, the Spanish government thinks that the economy will shrink a total of 1.5% this year, and another 0.5% in 2013.
And things are not much better elsewhere in southern Europe, either. You would have thought that the promise of hundreds of billions of euros to keep the rickety currency afloat would keep investors a bit happier than they are. But according to a survey of finance directors by accounting firm BDO, investors view Greece as a riskier place to invest their cash than even war-torn countries such as Syria and Libya.
The firm's 'global opportunities survey', which is conducted annually, found that 44% of the 1,000 respondents blamed the debt crisis for dampening their expansion plans. Even worse, 16% of them said this exact point had had a 'key impact' on these plans. The only places considered more risky for investment were Iraq and Iran, which really is saying something.