How to speak up to your boss
Disagree with your company's strategy or decisions? Here's how to get your point of view across.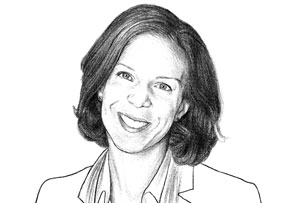 The time will come when you recognise that your boss's or organisation's thinking, strategy or actions are wrong (hopefully not all at once). Perhaps your position from inside your team affords you insights that aren't available to the upper echelons. Do you opt for self-preservation, turn a blind eye and know that at least when it goes belly-up, you were right? Or do you take responsibility and risk speaking up? If it's the latter, here's how to present your case to have the most impact.
The Basics
Know your facts. What's your evidence that a plan or approach isn't working, or that it won't work long term? Have figures, observations or statistics to hand. A 'gut feeling' that something is wrong won't cut it.
Know your boss (or your boss's boss). What matters to them? Will they care that some of your customers might be inconvenienced when the organisation stands to double its profits? If not, how else might you present your case? For example, perhaps those same customers will desert the company at the next sign of trouble, making today's profits a short-sighted win. It's vital to identify what will appeal to your boss's self-interest, or to the company's bottom line.