Special Report: Inside China - The burning question
Its willingness to find a solution to its massive power consumption has made China the green energy laboratory of the world.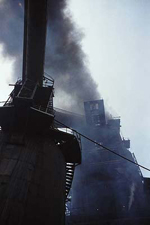 The view from David Dollar's office on the 16th floor of a Beijing tower is of street after street of gridlocked traffic on a smoggy backdrop.
What the World Bank country director for China sees from his window has become symptomatic of a country going through an unparalleled energy bender.
With economic growth nearing 10% a year over the past 20 years, and similar predictions for the next 15 years, China's energy consumption is of gargantuan proportions. It is now the world's second biggest power user. Its energy consumption has doubled since 1992 and is predicted to repeat the performance by 2020.