Spectre of deflation haunts Eurozone
The horror! Inflation in the Eurozone rises to 0.4% in October, but it's still perilously low.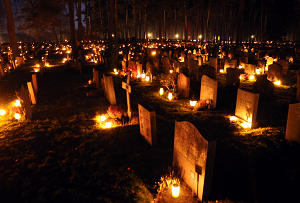 There was a time when Western finance ministers looked to Japan with envious eyes, marvelling at its post-War economic miracle, but those days are long gone. Now, when European leaders look east, they see the chilling spectre of deflation and a dreadful warning of what could be in store for them.

Figures from Eurostat today showed that Eurozone inflation rose to 0.4% from 0.3% in September. While this might seem to be an improvement, it's largely due to a temporary slowing in the fall in energy prices. Core inflation, ignoring such volatile goods, remains stubbornly constant at 0.8%.

This is now the 13th consecutive month that Eurozone inflation has been below 1%, and it remains a far cry from the European Central Bank's (ECB) target of just under 2%. While things may not be worsening, they're not getting better either, and this has got economists spooked.

Deflation could have crippling effects on consumption and investment at a time of economic stagnation, as money becomes more valuable and debts more expensive. Government loan repayments and the cost of deficit spending would both rise in real terms, increasing the need for cutbacks (think austerity 2.0).

Monetary policy, meanwhile, would be blunted as an effective tool, as central banks would be incapable of producing negative real interest rates (interest rates minus inflation) to act as a stimulus. It's exactly what happened in Japan, and it's a big reason why the ECB has started asset buying (or QE-lite) to inject liquidity into the cold flesh of the European economy, so far to little avail.

Who needs Halloween slasher movies when you've got the looming threat of economic malaise?