Spending review prompts SMEs to tighten their belts
Small business is scurrying to make £1.68bn of savings - thanks to the government's cuts. And the PM is urging self-belief...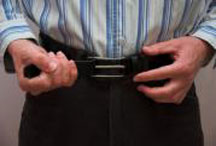 Small businesses are clearly concerned about the impact of the spending review on their business – they've already scrambled to create £1.68bn of cost costing measures.
That's according to a survey by price comparison service Make It Cheaper, which looked at companies with fewer than 10 employees. The survey was designed to identify the impact of the Government's spending review (and to show how handy it is to compare prices of things when you're looking to buy stuff, of course).
So, small business is scrimping. That's not exactly the message that David Cameron will be playing up right now, as he throws his weight behind Global Entrepreneurship Week UK. The Big D is urging 'an injection of self-belief and dynamism' and reckons the 'future of our economy depends on a new generation of entrepreneurs coming up with ideas, resolving to make them a reality and having the vision to create wealth and jobs'.