Spielberg goes to Bollywood
Dreamworks has completed its divorce from Paramount - and it's another feather in the cap for Bollywood...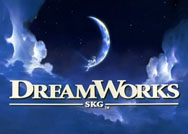 Dreamworks, the studio owned by legendary director Steven Spielberg, has announced a new $1.5bn tie-up with Reliance ADA, the Indian entertainment conglomerate run by zillionaire Anil Ambani. The deal makes Reliance – already one of the biggest studios in the thriving Bollywood film industry – a major player in Hollywood too. And it shows that in these credit-crunched times, the titans of the US film industry are increasingly looking east for their funding…
Dreamworks' alliance with Paramount hasn't exactly been the happiest of marriages. Paramount parent Viacom bought Spielberg's studio for $1.6bn in 2006, and although the tie-up has brought plenty of commercial success – notably last year's hits Transformers and Blades of Glory – the two sides never really seem to have got on, leading to constant speculation about their future. According to reports, Spielberg and co wanted to regain control of their creative destiny, rather than having Paramount take all the credit for their successes.
So in the circumstances, the agreement they've announced this weekend counts as a pretty amicable separation: Spielberg will apparently take with him about 15-20 of their joint projects, along with the Dreamworks name and most of its staff – which means he won't have to start over from scratch. And he'll continue to work with Paramount, both on co-financing other projects and even producing some of them (including the lucrative Transformers franchise). All he needs to do now is find a new distributor (probably rival Universal Pictures).