Sponsored Feature: Relative values
Family-owned businesses have some unique advantages, but to capitalise fully on the growing economy they should develop some of the strengths associated with plcs argues PwC's Sian Steele.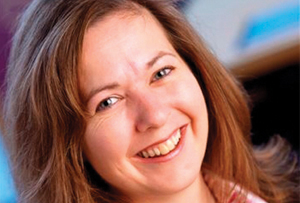 - What differentiates family businesses from other types of company?
Their ability to take a long-term view. If you look at listed companies, they have shareholders and quarterly reporting, so they're under lots of scrutiny from investors. The motivation for family businesses is different. They're able to make decisions without this kind of attention, and make them quickly. This gives them agility and potential advantages over larger companies.
They look for longevity and tend to have strong values. There's often an overriding feeling of doing the right things and being part of a community because they expect to be there for a long time.
- Are family businesses confident at the moment?
I think, fingers crossed, people are feeling more positive. A survey we conducted last year showed that family businesses, like all companies, were finding it tough. But, increasingly, there's a feeling of confidence and planning for the future. They've been through the storm and are stepping outside to look around and think about what to do next.