SPONSORED: Placing values at the heart of talent management
Aligning employees' values with core business aims allows progressive organisations to flourish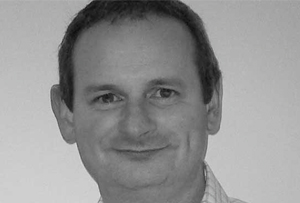 The concept of values-led business is playing a growing role in business performance discussions, as organisations grapple with the challenge of how to ensure their future profitability while reducing their impact on the environment and society. Recruiting and retaining people with the right values is fundamental to tackling this challenge. Those organisations that succeed in aligning their employees' values with their corporate ethos will sow the seeds for sustainable business growth.

Business leaders are increasingly considering how values-based approaches to talent management can help to meet core business objectives. Taking these discussions to the next level means developing a values-led recruitment strategy and using effective screening tactics to identify the most promising candidates.

Why are values more important than skills?

The importance of an employee's values far outweighs their skills and experience. Put simply, values cannot be learnt. Once an individual has passed the age of five, their values are fixed for life, regardless of any changing motivations. Understanding the values that drive an employee's behaviour holds the key to unlocking their potential, and crucially, to determining whether they are right for your business.

We want everyone to be brilliant at work. We help organisations to successfully navigate their people challenges by helping them to understand 'what great looks like' in their current workforce, catalysing culture change and building robust talent management programmes.

So what are the obstacles to embedding a values-based approach?

Many companies tell us that there is a tension between finding employees with the right values and being under pressure to fill jobs and get the job done. HR teams must act quickly and decisively, which creates a strong demand for talent management and recruitment processes that are both efficient and help identify candidates with the right values.Of course, different sectors face distinct business challenges. For example, given the recent public feeling towards the banking industry, Barclays is keen to reassert the values of Respect, Integrity, Service, Excellence and Stewardship.

Highlighting the values of the bank will help to transform its customers into advocates. As with any key initiative it is important that messaging is supported by those at the top of the organisation and that it has their full 'buy in'. In the case of Barclays the chief executive is driving it and (for the retail bank) the Head of UK RBB Resourcing, Susan Firbank, is working to ensure that new people coming to the business are also aligned to them.

In a similar way, we are helping O2 to align the types of people in its retail stores with its core business aims. Our client wanted its customers to be fans, not just satisfied customers, and realised that deep cultural changes were needed to achieve this. It specifically wanted to create a 'guru' role, an in-store technical advisor. We have since filled the organisation with people exhibiting the right kind of values by building an end-to-end recruitment and talent management process based entirely on values.

As a first step, we listened to the client's challenges, asked numerous questions about their business strategy and aims, as well as their core values and the types of people they employed. This allowed us to build an accurate picture of what 'great' would look like.

We introduced a 'cultural fit' tool – an automatic screening process that went beyond testing people's judgment to understand how they would respond in specific situations. The test was quick to complete and involved the candidate making choices about how to deal with specific customer-facing situations in-store.

What was the ROI?

Some 10,000 candidates completed the online assessment tool in the first four weeks. Nearly 40% fell at this first hurdle, on the grounds of their values. We saved our client's resourcing team 126.5 days of work, while the success rate at face-to-face interview was 40%, up from 25% prior to launch. Our client will achieve a substantial 1,700% return on investment over the next three years. Our advice to companies beginning the values-based talent management journey is firstly to define which values will create the right employee behaviours – the behaviours that will help to fulfil your business aims. While the 'right sort of values' will vary from company to company, investing time and resource in articulating the ideal candidate is an important first step. This should be followed by the development of thorough screening processes to analyse prospective employees' values and predicted behaviours.

Alexander Mann Solutions is the world's leading provider of talent management solutions, providing a full range of outsourcing, consultancy and project based assignments to help clients attract, engage and retain top talent.

T- o discuss the issues raised in this article, please contact the author: simon.cooper@alexmann.com. For updates, you can follow AMS on Twitter @weareAMS.

Simon Cooper – Director, Chemistry at Alexander Mann Solutions

Simon has over 20 years of experience of leading, improving and creating businesses. He has a passion for business and he has found that the key missing ingredient in so many businesses is delivering on the promise that "people are our greatest asset". He has found that when leaders really deliver on that and consistently follow words with actions then businesses rapidly create huge, sustainable value.

Recent projects led by Simon include for example assessing, talent mapping and fundamentally changing the performance of the leadership at Airwave, the former BT telecommunications business. This included working across a heavily unionised business to change the approach to customers by both working with the existing team and changing the type of people they recruited.

He has for example led activities to fundamentally change the accuracy of assessment and selection tools, process, recruiters and hiring managers at Vodafone, Sky, Royal & Sun Alliance and Pizza Express.


- Read more from Jerry Collier or Jo-Ann Feely