Spotify is in trouble
The music streaming service's massive growth doesn't make up for profit problems.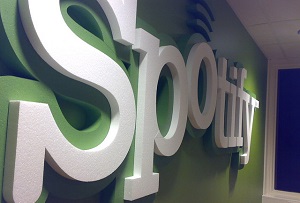 Spotify's growth is undoubtedly impressive. It was founded in 2008 by Sweden's Daniel Ek, who was inspired by equally impressive though not-so-legitimate Napster, and now has 50 million users, 12.5 million of which are paying subscribers, in 58 countries. It's also captured the imagination of investors, who have poured around $500m (£318m) into the company since its inception, valuing it at around $3bn.
Yesterday its latest growth figures adhered to this trend - sales grew 73.6% last year to €746.9m (£592.9m). But it's not all rosy. While it reported a fall in net losses from €86.7m in 2012 to €57.8m, its operating losses, which are arguably a better indicator of performance, grew 16.4% to €93.1m.
This is partly driven by the fact it paid €605m in royalty costs - more than 80% of its revenue. This highlights the fact that Spotify is at its core just a facilitator – primarily connecting consumers with streams of music, rather than investing in music of its own. That being the case its library, currently unbelievably large, can only continue to grow at a certain pace.