Should staff be allowed to sleep on the job?
If you sleep without permission - that's usually gross misconduct. But what about sleeping with permission? Now there's a novel concept...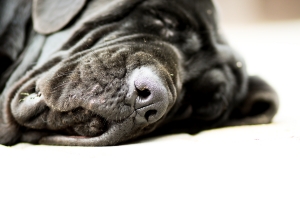 Sleep patterns are influenced by a number of factors. For example, Mediterranean workers tend to get up early, and then sleep in the middle of the day when it's too hot to work. Mothers of new babies often develop sleep patterns that follow their baby's, sleeping in short bursts during the day. Perhaps the holy grail of eight hours unbroken sleep is not the right way to go. A short sleep in the day can refresh and allow workers to carry out their duties better.
Medical evidence suggests that workday napping encourages cognitive efficiency. Dr. David F. Dinges, who studied astronauts' sleep habits for NASA, says that mental effectiveness depends on how much sleep is accumulated over a 24-hour period. Dr Dinges argues that short periods of work, followed by a short snooze, allows people to perform better. Many employers would simply cringe at the thought and say 'that's another bonkers idea from the HR camp and how are they ever going to meet any deadlines?' But I'm a hard-nosed business owner and I regularly have short snoozes during the day because it means that I can keep focused, work better and deliver more.
But there are two stumbling blocks. Firstly, it's not for every work place. It just won't be suitable in some environments. Secondly, there is a trust issue. Many employers don't trust their employees and vice versa. But most employers are not Victorian mill owners, and they do want to do the right thing for their staff.