Stamp duty reform treads on Foxtons shares
Housebuilders are happy with George Osborne's stamp duty changes, but the news has sent Foxtons back into its hole.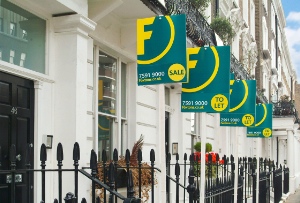 You'd have thought a progressive reform of the much maligned stamp duty regime would be welcomed by the property sector. Indeed, shares in housebuilder Bovis have risen 4.7% to 896p since the reforms were announced in the Autumn Statement yesterday lunchtime, while its rival Persimmon's have risen 4.5% to 1590p.
For estate agent Foxtons, however, the news wasn't so welcome. Its shares dropped 7.6% to 145p in the hours after the statement, in a sign that investors fear what the new stamp duty system will do to its business. To rub salt into the wound, it was also dropped from the FTSE 250, to be replaced by Jimmy Choo.
Chancellor George Osborne has essentially removed the unpopular system of full bands or 'slabs' from the payment of stamp duty on property purchases. In its place, he's introduced from midnight last night a graduated system more similar to the income tax regime (see charts below)