My star coder wants a sabbatical but we've got a big contract to deliver. How do I say no?
Tell him about your exciting project - he may be tempted to stay, says Jeremy Bullmore.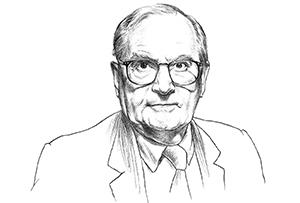 Q: I run a small digital development agency, and we've just signed our biggest-ever deal with a Silicon Valley name. But now my star coder says he's burned out and wants to take six months off to go mountain biking in South America. If he does, we'll struggle to deliver, and could end up trashing our big break. How do I say no?
Jeremy says: If he's really burned out - if he's teetering on the edge of breakdown - you've no choice but to wish him well in South America; and then use every bit of talent you can buy or hire to make sure you deliver on that contract.
But there are stages long before burnout - often caused by the stultifying effect of repetitive, overly familiar work. It's entirely possible that this is the cause of your star coder's problem. He's clearly a highly creative person and creative people can have almost limitless reserves of fertile energy when challenged, stimulated and flattered.