My star salesman rubs everybody up the wrong way
My top-performing salesman is a pain. Can I afford to get rid of him? Jeremy Bullmore advises.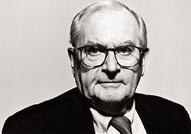 Q. I can't work out if a member of my team is an asset or a liability. On the upside, he's a star salesman and consistently outperforms the others. On the downside, he's arrogant, tactless and rubs everyone up the wrong way.
We've had disciplinary problems with him in the past. How do I deal with him?
Jeremy says: This is what's known as the KP problem and why England's most successful batsman was dropped from the country's cricket side. Not everyone thinks he should have been – Kevin Pietersen certainly doesn't – and I don't suppose there will ever be unanimity. KPs are inherently divisive.