Starbucks makes £20m tax donation
The American coffee chain has agreed to pay some extra 'corporation tax' in the UK after public outcry surrounding how little it pays already.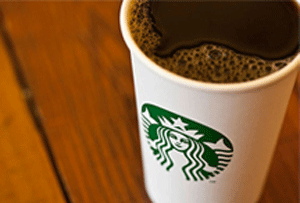 The high street coffee chain has rolled out a nice little PR exercise this afternoon, having agreed a deal with tax authorities to pay an extra £20m into the exchequer.
This is despite the fact that it has spent the last two weeks denying any wrongdoing in its existing tax arrangements, saying that it paid exactly what the tax system required it to pay. Incidentally, it paid no corporation tax whatsoever in 2011, and says that its UK operation has been a loss-maker for the last 14 out of 15 years.
The firm's chief financial officer, Troy Alstead, said that he appreciates that being compliant with UK legislation 'isn't enough'. He said: 'So the changes you'll hear about – that will come in more depth – are about recognising that we need to do more than [is] required today.'