Start-up Q&A: Ayah Marar, Hussle Girl
Singer and songwriter Ayah Marar isn't technically a start-up: she's been on the drum and bass scene for years, collaborating with the likes of Calvin Harris, Camo & Krooked, and DJ Marky. But this year marks the launch of her new label, Hussle Girl. MT caught up with the 'Queen of UK bass' to find out more...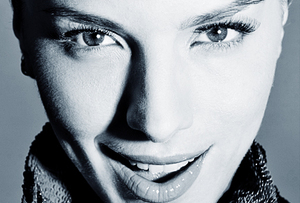 Why did you choose to set up your own label? Was it tough?
The fact that physical sales are at an all-time low doesn't help artists right now. Unless you're very high up the chain you'll struggle to make money selling records.That's why it can help to put yourself in control by starting your own label: that way, you get to keep more of what you earn.
But setting up a label isn't easy. Unless you have capital, or some form of external investment, you'll struggle to get it off the ground. There are some government grants for labels but unless it's truly what you want to do, stick with the more lucrative revenue streams for artists: live performance, merchandise and, if you're a writer, PPL and PRS for your royalties.
You've made music all over the world. Where is it easiest to get started as an independent artist?
London is where I'm based and where I've established myself. Anything else has come off the back of my work here and trying to establish myself in the UK. There will be labels outside of the UK that might want to license your tracks for example, or a country in the Middle East that wants to book you for a tour, but it all comes off the back of our work and reputation here.