Start-up Q&A: Jay Bregman, Hailo
The eCourier founder is back with a new business: Hailo. Here's how Bregman's shaking up the taxi industry and making the old-fashioned 'arm out' a thing of the past.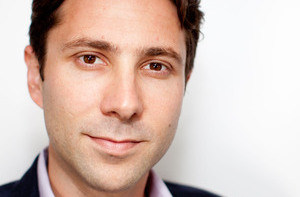 Jay Bregman founded hi-tech delivery firm eCourier back in 2003 with his pal Tom Allason. The business completely reinvented the way that parcels and letters were delivered in London. But now Bregman and Allason have moved on to new projects: Allason to Shutl, a new kind of delivery firm that can deliver a retail order in under 90 minutes, and Bregman to Hailo, a virtual hailing app for taxi drivers and consumers. MT caught up with Bregman at Le Web to find out more about his start-up - and how it feels to have a second bite at the cherry.
MT: What is Hailo, in a nutshell?
Jay: Hailo is an app that lets you virtually hail a cab from your phone. 'Two taps to taxi,' we like to say. We are a service for every cab driver and everyone who takes cabs. So, virtually the entire population.
Are you up and running already?
Yes we are. The first cab was hailed through the app on November 1, 2011, and we now have 20% of London's 23,000 cabbies on our books. Our soft launch in London has been such a success that we've already expanded: we currently have 1,000 cabs in Dublin, and are working on Hailo New York, Boston and Toronto.