How other start-ups can follow Etsy's lead on diversity
The ecommerce site has made significant improvements to gender parity in its workforce.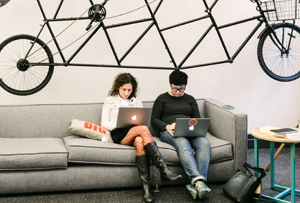 More often than not, diversity updates from companies make for depressing reading. We're constantly hearing about what firms are doing wrong here, so it's a refreshing change to see Etsy's recent statistics on the composition of its workforce for 2015.
Around half of its 700-strong workforce are female (54%), but its upper echelons weren't quite so balanced before. Now 50% of the firm's managers and top leaders are women – for 2014 those figures were at 44% and 37%. A third of the board directors are women and there's an effort to maintain balance. The report says, 'if the directors nominated for election at our annual meeting of stockholders are elected, half of our board of directors will be women'.
That makes it pretty unusual for a tech start-up and it's a helpful reminder that any business can make progress here if they implement sensible measures. Perhaps one reason why Etsy has been more sensitive to gender parity in work, compared to other start-ups, is because so many of those who use the marketplace are female. Almost nine out of ten Etsy sellers are women entrepreneurs, which the firm says, has made it 'naturally pulled towards efforts that address gender equity in the workplace'. That in itself is a lesson – not enforcing arbitrary targets or relying on tokenism because of lacklustre efforts to improve a talent pipeline.