How to get started with social media marketing
Still baffled by Facebook and bamboozled by Twitter? Look no further...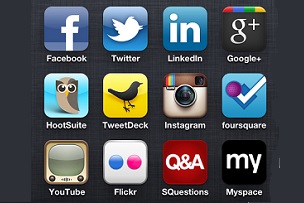 Facebook, Pinterest, pokes, likes, Twitter, pages, retweets, Linkedin, Instagram, hashtags, favourites, Tumblr, pins. If you're not familiar with social media marketing then getting started with it can be bewildering. There's a plethora of conflicting opinions out there about how small companies can make a good go of it, so MT spoke to some experts to give you a flavour of what it takes to be successful.

The basics

If you're still one of uninitiated (i.e. living under a rock for the last eight years or so), most social media essentially functions by showing users updates, from friends, famous people they're a fan of, sports teams, the media, brands they like, and so on and so forth. Updates can be text, links, pictures, videos, or a combination.
The most fundamental and basic point is to make those updates engaging, so that people actually take interest in them, rather than seeing them as a naked sales pitch. Get them interested first - then they might decide to buy something from you later.
'Sometimes businesses forget the very first word and what it is, and that's being social,' says Barrie Le Gall, a social media consultant known as FoundUB4. 'So they're using it to air their voice rather than making their audience feel wanted and special - for want of a better phrase.'

What's the point?