What a startup CEO's resignation-that-wasn't shows about Indian tech
The Housing.com co-founder said the board and investors were 'intellectually incapable'. Then they took him back.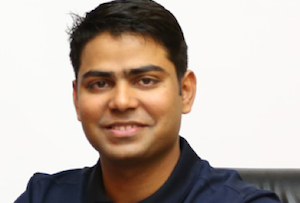 India teetered perilously close to its first dotcom blowup yesterday, after the founder and chief exec of buy-sell-rent portal Housing.com resigned, saying the board and investors weren't 'intellectually capable'. They somehow all kissed and made up, but it's a big flashing warning sign for anyone involved in the country's increasingly frothy tech scene.
Housing.com was founded by 26-year-old Rahul Yadav and four of his university friends in 2012. It's already raised almost $140m (£91.9m), the most recent a $90m round led by Japan telecoms giant SoftBank, which is also Alibaba's largest investor, that valued it at 1,500 crore rupees (£153m).
All that money seems to have encouraged rather than tempered the outspoken Yadav. After his petulant letter (see the full version below, obtained by the Economic Times), he was persuaded to stay and reverted to more staid management speak.