Stat of the day: £1
The rent paid by Dixons on 'a small handful' of its 121 retail properties around London. Who says a pound doesn't go far these days?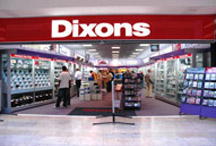 Landlords are so desperate to avoid paying business rates on unoccupied sites that nominal £1 rents have been agreed on hard-to-let properties across the capital.
As big retailers look to offload loss-making premises, landlords are feeling the squeeze. Rather than cough up for empty buildings, they have sacrificed the rent for the short-term in an attempt to wait out the high street drought.
Alongside Dixons, which owns the Currys and PC World chains, Card Factory has also brokered next-to-no-rent deals with its landlords.