Stat of the day: -10.78%
Ratings agency Standard & Poor's has crunched reams of financial data from across the globe to work out how each nation's stockmarkets have fared this year. The UK is down nearly 11%. But every single global index has fallen in 2011.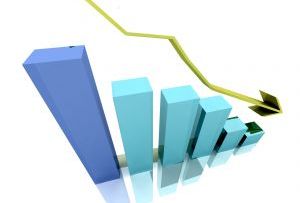 The biggest loser, unsurprisingly, is Greece, which saw losses of 60% on its stock market this year. The country had to be bailed out over the summer as debts spiralled out of control.
Out of all the European nations, the UK and Ireland have fared the best, with losses hovering around the 10-11% mark. S&P's data shows that the FTSE 100 had a turbulent year, fluctuating between a low of 4,944 and a high of 6,091. Across the Channel, France and Germany saw double the losses experienced by Britain, with their shares plumetting by 23% apiece.
However, if there was anywhere in the world a trader could have chosen to weather out the financial storm, it was Indonesia, whcih lost just 0.71%. Southeast Asia as a whole did pretty well, despite the trauma caused by the Japanese tsunami. Thailand is down by just a smidge over 4%,the Philippines is down 2.47%, Malaysia by 5.5%.