Stat of the day: £113.6m
The amount that retailer John Lewis raked in last week. With consumers buying up cupboardfuls of winter woolies to keep out the cold, sales are up 15%.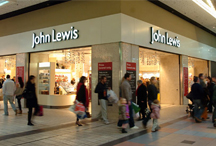 Finally, a proper cold snap. Shoppers flew into John Lewis stores in droves last week to pick up scarves, hats, coats, gloves and thick socks. Chairman Charlie Mayfield is in Jack Frost's debt.
From 28th November to 3rd December, the partnership's tills took £113.6m, up 15.1% on the previous week (which was up more than 10% on the one before too, incidentally). The chilling week was also a thrilling 9.6% increase on the same period last year. This is pretty good going, considering that retail sales dropped some 1.7% across the sector in November.
To try and make decent revenues over the next few weeks, many high street stores are already slashing prices. Supermarkets are being especially zealous in their discounting efforts: luxury items like booze are down by up to 50%.