Stat of the day: 11m
The number of extra smartphones Samsung sold in the three months to September, compared to Apple.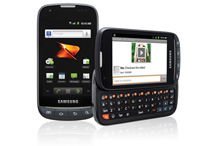 Apple may have reigned the smartphone market unchallenged since it launched its iPhone in 2007, but a pretender has its eye on the throne.

Between July and September, Samsung overtook Apple to become the world's biggest seller of smartphones, according to research from Strategy Analytics. Samsung sold 27.8m handsets, while Apple sold 17.1 –a difference of nearly 11m.

And happily for embattled CEO Stephen Elop, Nokia's also gaining ground in the smartphone market, selling 16.8m in the same period. It's also just released its first handset using the Windows system, hoping to challenge Google's Android.
But Apple's figures don't include sales of the latest iPhone 4S – so its battery might not have gone flat just yet…