Stat of the day: £1.45tr
Britain's consumer debt, which has failed to drop, despite low interest rates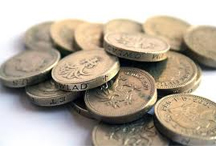 Lord Young might have commented that low interest rates meant many Britons had 'never had it so good', but recent research appears to contradict him. According to a Bank of England survey, more than half of households are struggling with soaring credit card rates and other loans.

The research, which was conducted by NMG Consulting, also suggested more than a quarter had seen their monthly earnings fall by more than £100 - while 29% said their debt concerns had risen over the last couple of years.
It paints a worrying picture of the state of the nation's credit conditions. The fact that the more than half of Britons who feel their unsecured debts are a burden is a record high for the survey. And many fear they'll continue to become poorer as higher taxes and wage freezes kick in. Lots to look forward to in the new year then.