Stat of the day: 1.9 billion
The number of chips ARM shipped in the three months to September this year. Laid end to end, these 0.5 square millimetre widgets stretch 950km. We were hoping that got you to the moon and back, but it doesn't. It leaves you stranded about a third of the way there.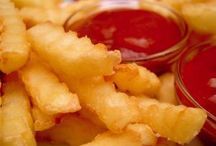 Chips with everything! These clever little chips, which power the new Apple iPhone 4S, the iPad and thousand of other devices, have helped boost ARM's operating profits by a stonking 44% in the third quarter, topping £56m.
ARM is now on target to hit a £477m annual turnover this year, despite the shaky state of many semiconductor companies and falling sales in non-mobile markets.
Other chip facts: