Stat of the day: £230
The amount the cost of feeding a family has risen in the last year.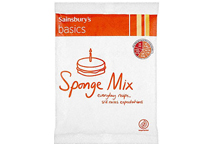 Looks like we may be returning to Lidl en masse: after the savage cuts of the spending review, shoppers are now being warned that food prices are rising at their fastest rate for 15 months. According to the British Retail Consortium, food inflation is now 4.4% - the highest rate since June 2009. That means the annual cost of food shopping is up by £230, assuming the average spent on a weekly shop is £100.
The inflation has come as a result of the increasing price of commodities. Wheat's up 47% compared to last year, affecting the cost of staples such as bread; while corn has risen by 61% and beef 17%. Combined with a rise in petrol and pay freezes, it's fair to say most families will be feeling the pinch. Less 'let them eat cake', more 'let them eat the product of Sainsbury's Basics sponge mix.' Shudder.